98% – let first phase of redeveloped Maluti Crescent 
gives easy access to local community

Maluti Crescent Shopping Centre, formerly Setsing Crescent in Phuthaditjhaba in the Free State, has unveiled the first part of its major redevelopment and expansion undertaken by JSE-listed retail REIT Vukile Property Fund. It is well on track for its official launch on 21 March 2019. Developed and leased by Flanagan & Gerard Property Development & Investment and designed by MDS Architecture for Vukile, the redevelopment will become the largest shopping centre in town. Construction work, started by main contractor Concor Buildings in January 2018, will be completed in time for the launch of the new Maluti Crescent in March 2019. It includes the significant extension of the existing mall, which will add 12,357sqm of gross lettable area and boost its size over 34,000sqm, as well as undercover parking and a taxi rank. It will fundamentally change the shopping experience for shoppers in its area.
This redevelopment is transforming Maluti Crescent from a strip mall to a state-of-the-art modern, enclosed shopping centre. Built over three levels, which includes two parking levels, the extension will be linked into the existing centre which has remained operational throughout the contract period. Maluti Crescent was added to the Vukile portfolio as part of its acquisition of the retail portfolio of the former Synergy Income Fund, two years ago. "We immediately identified an opportunity to unlock greater performance from this asset, and we believe the upgrade of the centre responds directly to both tenant and shopper demand," says Itumeleng Mothibeli, Director of Asset Management at Vukile.
Set to be completed in various stages, Maluti Crescent will boast an exciting mix of national retail combined with quality local traders, all of which speaks directly to the needs of the community. The impressive new structure will integrate references to local culture through fabrics and tiling patterns.
The first and only structured taxi facility of its kind in the area has already opened at Maluti Crescent and began operating on 29 November this year. "The taxi rank was a necessary addition to the mall to ensure better access and an enhanced experience for our shoppers. This development has been well received by the local community, and we expect it to add significant value to the new mall," notes Mothibeli. "The taxi rank will have direct links to a number of fast food outlets, specifically McDonald's, a first in the region, and the Fish & Chip Co. This project has been the direct result of an agreement between the local council, the Taxi Association and Maluti Crescent," adds centre manager, Jeffery Motloung.
The new centre is already 98% let and the new tenant mix is well aligned with what you would expect of a top regional mall with two major supermarkets, two pharmacies, one of which is local, major fashion chains, exciting athleisure, quality sit -down restaurants, an array of fast-food outlets, speciality retail, all major banks, health and beauty, quality electronics and all major cellular providers. It has already seen a host of exciting new tenants opening their doors alongside the launch of the new taxi rank. Capitec, Beaver Canoe, The Cross Trainer, Dynasty Beauty Boutique, Fish & Chips Co as well as Cell Talk opened their doors on the 29th of November, just in time to take advantage of the festive trade. Other new and exciting tenants joining the development soon include Mr Price, Nandos, Pick n Pay, Pick n Pay Liquor, Rage, Spec Savers, Side Step, Queenspark, Legit, The Fix, Street Fever, MTN, Fastrak, Vodacom, Cell C, Alpha Pharm, Skipper Bar, Sheet Street, King Pie, Jumbo Clothing, Jam Clothing, Daniel J, and Cosmetic Connection. Existing tenants expanding their footprint also include Identity, Truworths, Markham, Totalsports, Old Mutual, African Bank, Woolworths, Exact, Sportscene and Foschini.
"The established shopping centre has provided a great foundation from which to redevelop and grow its size, variety and choice. The conversion into a closed mall will have a
significant impact on shopper experience with its new, fresh, modern look and feel, convenient access, improved visibility and one-stop shopping and leisure," says Paul Gerard, Managing Director of Flanagan & Gerard.
For more information kindly contact Anne Lovell on 083 651 7777 or Anne@marketingconcepts.co.za.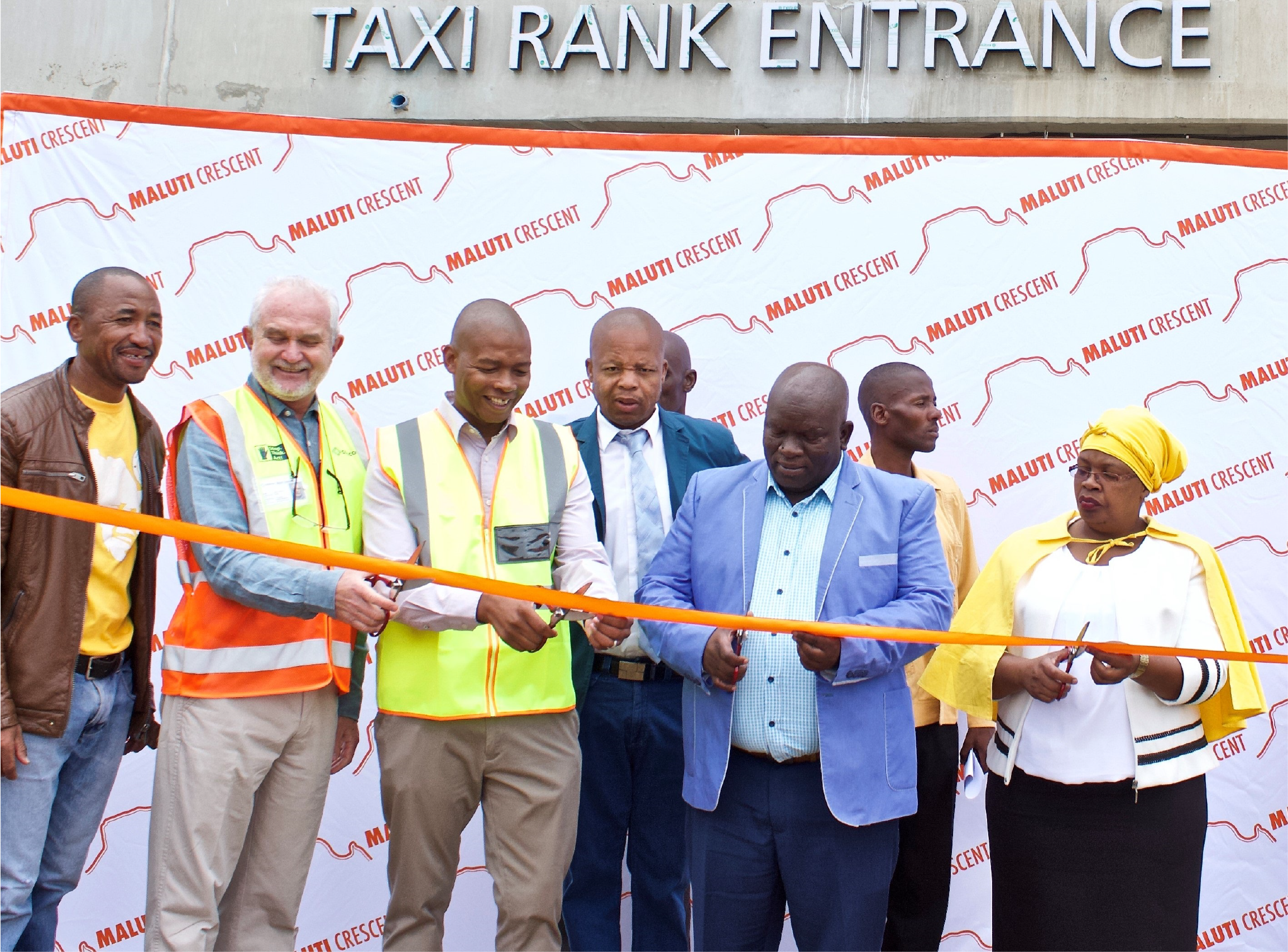 Opening of the taxi rank rom left to right:
Maluti Crescent Community Liaison Officer Elias Mokoena, Vukile Property Fund Johan le Roux, Maluti Crescent Centre Manager Jeffrey Motloung, MMC for LED at Maluti-a-Phofung local municipality Mojalefa Naledi, Executive Mayor of Maluti-a-Phofung Municipality Gilbert Mokotso and Chairlady of the Qwa Qwa United Taxi Association Mrs Matshidiso Rachel Nteu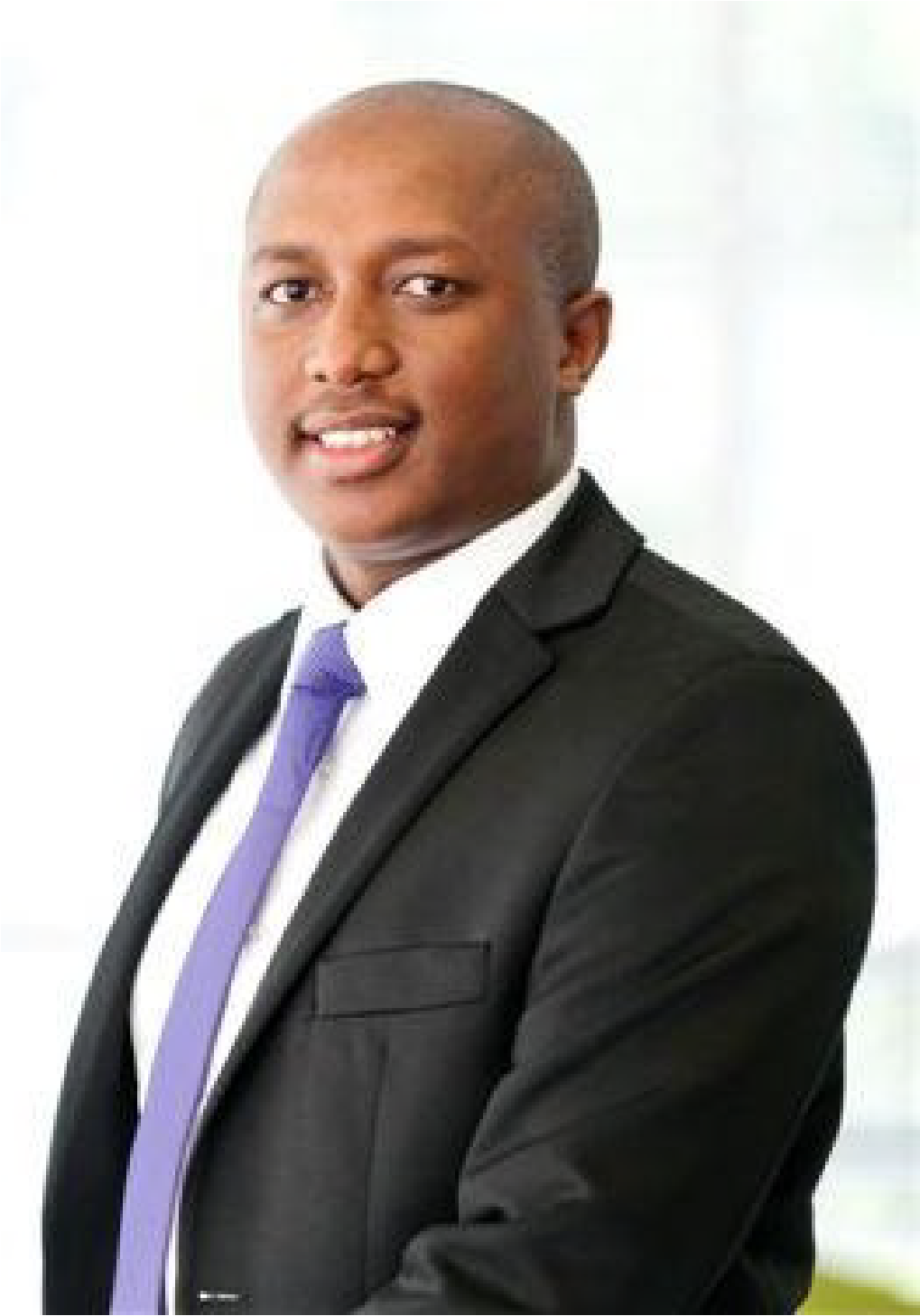 Itumeleng Mothibeli,
Director of Asset Management
Vukile Property Fund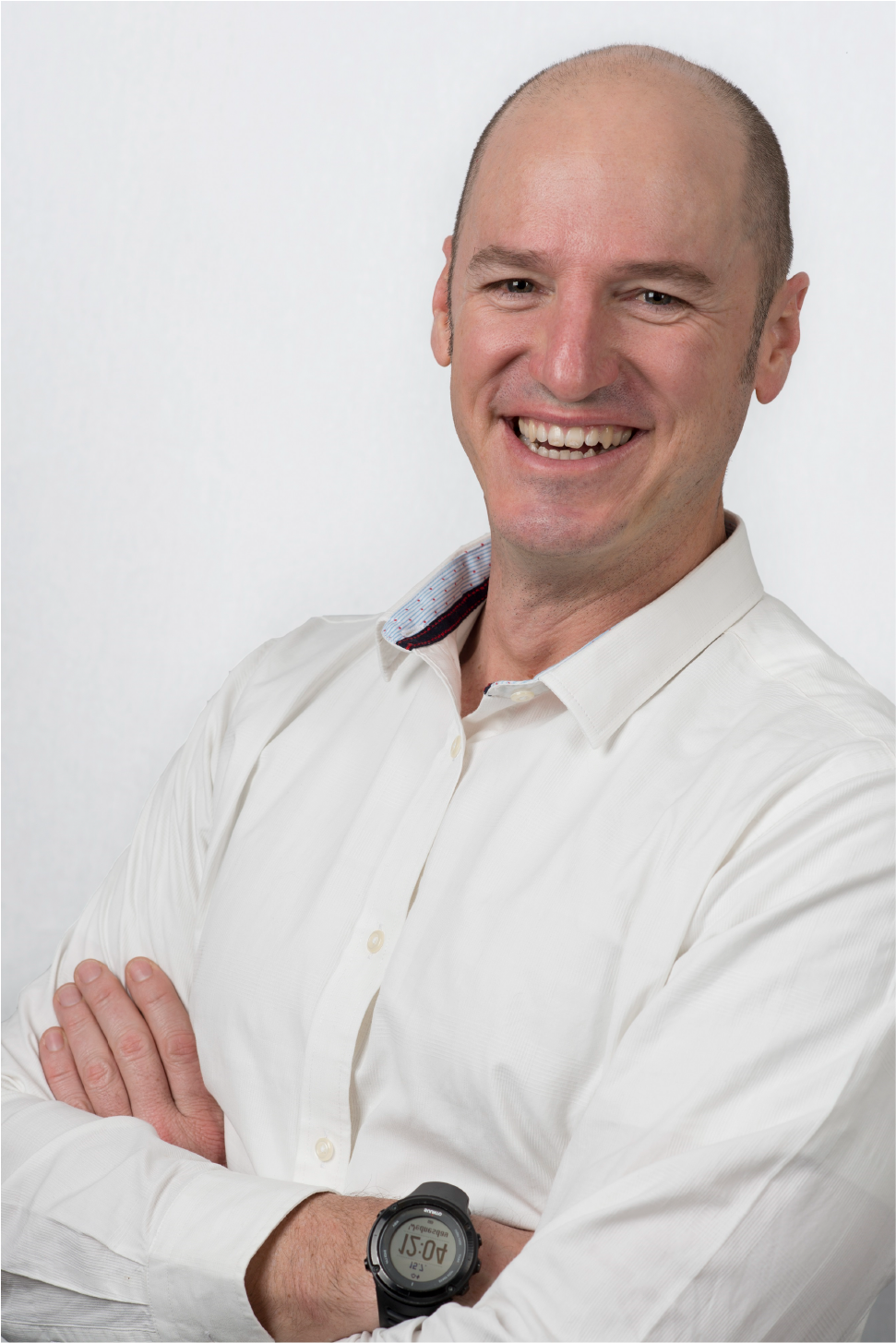 Paul Gerard,
Managing Director
Flanagan & Gerard